An independent optician in the heart of Barnsley Town Centre
We are a family run optician established in 1993 in the heart of Barnsley town centre. We pride ourselves on being one of the longest standing opticians in Barnsley with an enviable reputation for the quality of our service and our fantastic range of frames. We have a modern and up-to-date practice using the latest technology for a full sight test, glazing spectacles and fitting spectacles. We can also offer home visits too.
HI, I'm Chris,
The founder of C A Raison Optica your local Opticians in Barnsley. I'm renowned throughout Barnsley for my friendly nature and often lively shirts. I run C A Raison Optica as a small business that cares. We have all the latest equipment and keep ourselves up-to-date with the latest teachings to ensure our patients receive the greatest of care. I'm also pretty good at helping you choose the right frames to suit you. Feel free to have a look around our website and book a sight test with us, I'll ensure you get top-notch care.
Help keep your eyes healthy with a sight test
Our expert opticians use the very latest technology and methods to accurately check your eyesight and ensure your eyes are healthy. Regular sight checks ensure that should you need spectacles you are using the right prescription, your sight is sharp and avoids eye strain and headaches. Click Here to find out more about our sight tests.
Be comfortable and stay active with contact lenses that are right for you
For many, contact lenses allow a level of freedom and a look that glasses cannot. Prescriptions for contact lenses can also be different from your glasses prescription. We will examine your eyes and find the right prescription for you. For those new to contact lenses we will also help you choose the right contact lenses for you. we will help you to fit your new contact lenses and teach you about good practices for contact lens care. Click Here to find out more about contact lenses.
What Frames Are Right For Me?
Designer Frames to suit every smile
We have a large selection of designer frames at a fantastic price these include:
Ray-Ban
Etnia of Barcelona
Emporio Armani
Ralph Lauren Polo
Radley
Elle
Many More
Unsure what frames are right for you? We have a great eye for what frames look good on whom. We're always happy offer friendly and honest advice to help you find a spectacle frame that you will want to show off.
Don't let your vision affect your game. Get the right sports specs and improve your performance 
Don't let your vision get in the way of your lifestyle
We can offer a fantastic range of sports specs to help you stay comfortable and continue doing the activities you love without your vision getting in the way. We can provide you with sports specs including:

Ski Goggles

Swimming Goggles

Scuba Diving Goggles
   Kids Sports Glasses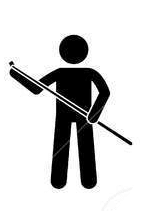 Snooker Specs